Films that Inspired Me
Most anything by Alfred Hitchcock and Woody Allen. The films that INSPIRED me are "Casablanca," "The Third Man," "The Maltese Falcon" and "Some Like it Hot."
My Favorite Quote
"Why so serious?" and "Nobody's perfect."
My Friends
About Me
I was born in Brooklyn, NY, but I moved in California in 1968. After 30 years in L.A., 14 of which I worked at the Walt Disney Studios, I moved to Sonoma County Wine Country (hic!) in Northern California.
My stage plays have been produced throughout Southern California, Chicago, NY and Oregon. Several have won awards, including the Best Script of 2014 and 2015 at the County Mayo Fringe Festival in Glenmorris, Ireland.
My direct-to-video project "Takin' it Off!" went platinum in sales and begat two sequels. While I am easing more and more into screenwriting, my heart remains in the theatre. Still my screenplays have done fairly well in competitions. A partial list includes:
Semi-Finalist, Zoetrope Screenplay Competition
Semi-Finalist, Fresh Voices Screenplay Competition
Semi-Finalist, PAGE Awards
Finalist, Exposurama Screenplay Contest
Finalist, Table Read My Screenplay - Screenplay Contest
3rd Place, Comedy Screenplay Contest
2nd Prize, One Location Screenwriting Contest
1st Place, Fade-In Awards (Noir Category)
I would venture to say my strongest suit is writing COMEDY (95% of what I write and win screenwriting awards for is Comedy) and as a playwright that is important when writing dialogue.
My Recent Work
Work I Really Enjoyed and Recommend
Work I have left feedback on (10 of 468)
Create
50

Live Projects
Twisted50 vol 2 // Book // collection of short stories
Currently accepting stories
Most Recent Blog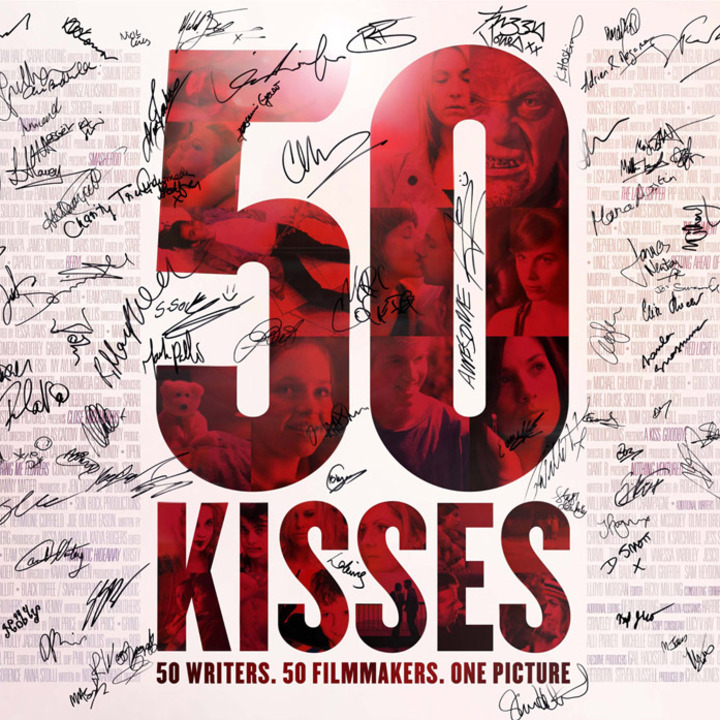 As a member of the Create50 commmunity, I want to invite you to a screening of 50 Kisses on valentines in Deptford. It will be a great night out and a chance to share the experience on the big screen.